WWE COO Triple H has said he believes NXT shouldn't be three hours long, ahead of the developmental brand's launch on the USA Network later today. 
Speaking on a conference call (via Fightful), the Game said how he feels the show, which will receive a second hour starting tonight, should not be stretched any further. 
He said: "Every hour that you add gets exponentially harder. It really does.
"For the last couple of years, one of the more difficult things in the NXT brand has been bandwidth of…we have a lot of talent, I would like to debut them, I would like to get them on TV and I don't have the space."
Defending the decision to go two hours long, Triple H said it wasn't about increasing the amount current talent is seen but instead allowing those who have been overlooked a chance. 
"Two hours, to me, is not about speeding up storylines or increasing the amount of time you see talent, it's about having the opportunity to debut more and letting more talent shine," he said.
Since the show relaunched in 2012, NXT has been one of WWE's most popular ventures, and has introduced several current main roster stars, including Universal Champion Seth Rollins.
The yellow brand will air on the USA Network later today, though the second hour will be hosted on the WWE Network as well.
https://wrestlr.me/59221/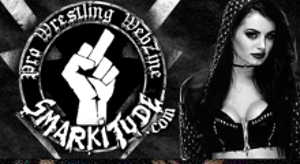 Adding comments is disabled due to age of article.