ProWrestlingSheet.com is reporting that during today's edition of WWE Watch Along as part of the WWE SummerSlam festivities, NXT Superstar Matt Riddle served as one of the panelists of the broadcast when host Pat McAfee asked Riddle which match he was looking forward to the most at SummerSlam.
When Riddle replied with "William Goldberg vs. Dolph Ziggler," McAfee then noted that he had heard that there was "some sort of interaction" earlier in the day between Riddle and Goldberg.
Riddle claimed that he had spotted Goldberg's locker room before he was then "aggressively shouldered" by a large man. Riddle says he looked up to then see Goldberg.
According to Riddle, the remainder of the encounter went as follows:
"He goes, 'we got some talking to do!' And I'm like, 'well we can talk anytime bro!' He's like, 'yeah?' And I'm like, 'yeah!' And I was like, 'alright, bro, anytime.' And he's like, 'I'm not your bro!' And I'm like, 'Alright bro. Take it easy. Whatever.' And then he's like, 'yeah, we'll see. I'll see ya later. And hey, it was a pleasure meeting you.' And I go, 'the pleasure was all mine, bro.' And then he goes, 'I'm not your bro.' And then I walked away, I had to come here."
McAfee further claimed, according to the report, that WWE cameras filmed the apparent encounter between Riddle and Goldberg.
https://wrestlr.me/58756/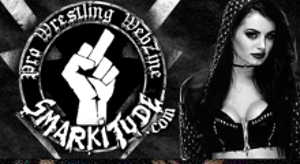 Adding comments is disabled due to age of article.