Former WWE Superstar now AEW talent, Shawn Spears, sat down with Jim Ross on the very first episode of The Road to All Out that streams on AEW's Official YouTube channel. Spears asked for the interview to explain his actions at the recent AEW Fyter Fest event, where he cracked former friend's, Cody Rhodes, head wide open with a steel chair.
Spears goes on to say that it was a way of seeking revenge on Rhodes.
"[There are] five people that I let into my inner circle. Five people that I trust, that I had planned on keeping near and dear to my heart until the day that I die. Cody was one of them."
"There's certain things that you're just not supposed to do. There's certain things you don't say publicly. You don't call a woman the 'C word', and you don't tell children that Santa Claus isn't real. In the wrestling industry there are certain terms, and certain things you also don't say – especially within your core group."
"Cody crossed the line, and I think you know what I'm talking about. He's changed. He's put on a suit, given himself a nice, fancy EVP title, and he's saying the same damn thing that they have said for nearly eight-and-a-half years. You don't call someone a 'good hand'. It's a curse in this industry. Clearly he forgot, and that's why I wrapped a steel chair around his face at Fyter Fest. Sometimes people just need to be reminded."
Shawn later lays out a challenge to Rhodes at the upcoming AEW PPV event All Out. Spears then goes on to mention that he has an "Ace up his sleeve" for the match. He tells JR that he is bringing long time rival of Dusty Rhodes and WWE Hall of Famer, Tully Blanchard, with him. 
It will be interesting to see how this obvious mind game will pan out. Blanchard, A legendary wrestler and former Horseman, went into battle many times with Cody's late father, The American Dream. This is a bold move for self-proclaimed "Perfect 10".
https://wrestlr.me/58467/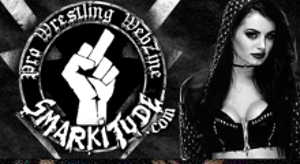 Adding comments is disabled due to age of article.