During a recent interview with GQ, Batista discussed the recent Undertaker and Goldberg match at WWE Super Showdown. He revealed he called Taker prior to the match to see if he could change his mind about taking part.
"I called, man. I called 'Taker and said, "Is there any way I could change your mind?" He laughed, and I knew I couldn't change his mind. He said it sounded good when we first started talking about it. I only saw highlights which were, you know, low lights. It was not good. It's just bad circumstances all the way around. I feel like Taker's there for the right reasons. I think he's there because he still loves it. But I wish that they would utilize him in the right way. I think a novelty match with Goldberg is the wrong way. I just don't think it's good for anybody and especially it's not good for the fans. I wouldn't have gone to Saudi at all. I don't care who they would've booked me with. I just would not have gone. But I loved my final match at Wrestlemania, with Hunter [better known as Triple H]. The fans wanted to see two old guys go to war. That's what we did. That's the way the match was designed."
Click here to read the full GQ interview with Batista.
https://wrestlr.me/58371/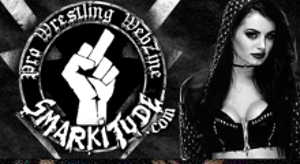 Adding comments is disabled due to age of article.