Former WCW World Heavyweight and WWE Universal Champion Bill Goldberg recently spoke with TV Insider about his return to the industry last year and the upcoming 20th anniversary of his 173 match win streak coming to an end. Check out interview highlights below.
Recalling The Streak: 

"King Kong. Godzilla. I really don't know. I was very, very lucky to be in that position. I was a professional football player. I was new in the wrestling business. I was doing what everyone told me to do, asked me to do. I was lucky to be in that spot. I wasn't a creative guy.I'm an athlete. You lead up and have this streak. Then it's okay, who is the guy who is going to be you? I think at the time it was the right guy. I'll be asked that question until the day I die. I'm just lucky to have a streak. Thanks to Mike Tenay, Bobby Heenan and everybody else that was involved. I think the cool thing about it at the time and that sets it apart is it was organic in a predetermined world," Goldberg. "It was something that I believed the fans kind of yearned for, and we kind of gave it to them."
His Return And The Possibility Of Another Run:
"Has the itch been scratched for my son? As he is sitting next to me, and I'm taking him to school, I can tell you probably he would love for me to do it again. There is a lot of people he needs to say hello to that he got to be good friends with. I'm sure he misses them. But did that fill the void? I think it did. A lot of things go into it. A lot of things are molding my answer. All things considered for the storyline and the timing, I think it went the right way to do it."
https://wrestlr.me/54599/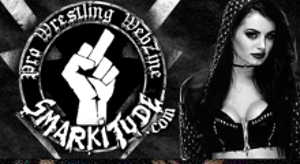 Adding comments is disabled due to age of article.