Goldberg was recently interviewed by with Inside the Ropes and explained that he feels that the WWE Hall Of Fame Ceremony needs to be changed and he has expressed this to Vince McMahon. Below are the highlights, courtesy of WrestlingInc.
On Things Needing Changing:
"First and foremost I went to Vince and I told him my impression of the Hall Of Fame and what should happen," Goldberg explained. "What happened the night before and I don't think it's a justice to the people being inducted. I don't think it's a justice to the fans that sit there for four hours. I think it needs to be changed completely right up on its head. I don't care what anybody says and I don't care if the person that puts it together thinks I'm full of s–t. It needs to be changed because it sucks. I don't care about what other people say or how they did it, I'm telling you in my experience as a headliner in 2018 in the Hall Of Fame — it needs to be changed."
On The Experience For Him:
"It was the coolest experience of my life being inducted as the headliner of the 2018 WWE Hall Of Fame […] it was awesome, but yeah the next night I was like a caged animal man. You know it's tough for me and it is what it is and I have to grow up and be a man about it and accept things the way they are, but if I'm still capable of doing something I don't like watching people do it."
https://wrestlr.me/54070/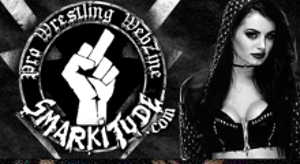 Adding comments is disabled due to age of article.