Dave Meltzer of The Wrestling Observer Newsletter recently talked about how close Paul Heyman was to joining TNA/Impact Wrestling back in 2010:
"Spike TV really wanted it bad," explained Meltzer. "Even though Heyman and Spike, when Spike was The National Network, they had a lot of problems, and he made Spike out to be the enemy and things like that for his own storylines. And they probably weren't happy with that, but at the same time I think that they knew Paul was smarter than most, and probably would do well as the head of creative."
"It was close enough to where Dixie Carter really believed Heyman was gonna come", said Meltzer. "In his mind, he had his certain things that he wanted. The key one, that I remember him saying, was that he basically went to Dixie and was like, 'alright, of all the guys you have over the age of 40, we're gonna keep one, and you can pick because I don't care which one you keep, but I only want one'. At that point, things looked bad because Dixie didn't understand why he would say that."
https://wrestlr.me/54046/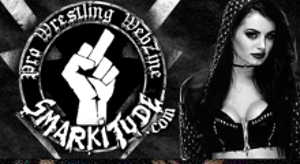 Adding comments is disabled due to age of article.