Former TNA/Impact Wrestling Knockouts Champion and Knockouts Tag Team Champion Velvet Sky was recently a guest on the Press Slam podcast.
On retiring from in-ring competition:
"I am retired from in-ring action, but that doesn't mean that there's not a non-wrestling role for me in The Beautiful People out there still. Slammiversary was really, really good… the talent killed it. And I feel like a Ring of Honor, Impact [Wrestling], this is just my opinion, like Ring of Honor or Impact Wrestling type of company is more of my personal flavor than WWE. WWE, it's just not the same love that I once had of the company. So, I feel like an Impact Wrestling, Ring of Honor type of role would be more of my personal style or flavor. That's just me."
Why she never signed with WWE:
"This is like the million dollar question: How come The Beautiful People were never in the WWE? Well, it's because [WWE] wanted to create their own version of what is already out there that they see that works. And, The Beautiful People, Angelina and I, we would never want The Beautiful People to be tainted or twisted or anything that I feel WWE would try to do to us if we were ever there. We would never be allowed to be The Beautiful People. The entrance? Forget it. We'd never be able to let the pigeons loose there. It wouldn't work there, and like I said, they've created their own version of The Beautiful People, so they even knew that we worked."
WWE's versions of The Beautiful People:
"Back when we were still in TNA, it was LayCool, and now it's the IIconics. It's the same kind of mean, 'I'm better than you', the whispering, the pointing, the laughing, the humiliating. I mean, especially in the middle of our Beautiful People peak is when they created LayCool. They were kinda doing the similar antics, the humiliating the girls, the heel role. I mean, it's very flattering, I must say it's flattering that what we have is such high demand that they tried to take the ball and gave it to the girls that are there now."
https://wrestlr.me/53559/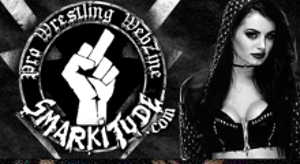 Adding comments is disabled due to age of article.