Former Survivor star Jonny Fairplay, who made frequent appearances for Impact Wrestling during their early years in the Nashville Asylum, recently appeared on Voice of Wrestling to share his thoughts on Impact and WWE.
How much he follows and participates in wrestling nowadays:
"I am a semi-regular guest on the Wade Keller Pro Wrestling podcast so I keep up with everything there and I watch all the WWE Network specials and I catch New Japan stuff. I have not watched any TNA stuff since the Broken Universe left, and even then I just tuned into that stuff via YouTube. I watch all the WWE stuff and NXT. I am 44 now, athletically I am about in the best shape I have ever been in. I am a year and a half sober and I go for a run every other day, but taking bumps hurts. I know what I am worth so I pick and choose."
Impact Wrestling under the new regime of Don Callis and Scott D'Amore:
"Inconsequential. They mean nothing. Don Callis is one of the brains behinds it and he sucks. I don't give a f*** about them. They are not on my radar and they won't be back on it. They are a waste of time. I look forward to the day that Trevor Lee is working in NXT. They are low budget and Don Callis is the brains of the operation. That motherf***** wanted to get over as a wrestler, he couldn't get over. He wanted to get over as a manager, he did everything possible to outshine the guys he was supposed to manage, and this is the guy you want to come up with your ideas?"
Jonny's thoughts on WWE and NXT:
"The NXT guys are busting their asses to get noticed and the end game is to be on the WWE main roster, but anything they want to do on the main roster, I don't think they are nurtured in any way. I think if Johnny Gargano and Tommaso Ciampa are on the main roster and have the blood feud that they are currently having, they are going to have the same exact match. A.J. is a friend of mine, if A.J. Styles says "me and Nakamura want to kill ourselves", they are going to be cool, they can do that. People used to make fun of The Miz for working this safe style. I think Miz is the smartest guy in wrestling. Last time I checked he hasn't even had a broken fingernail."
https://wrestlr.me/52401/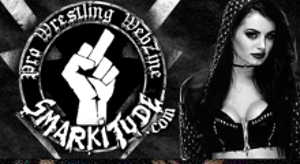 Adding comments is disabled due to age of article.