WWE Hall of Famer Bill Goldberg has said everybody deserves a second chance, during an appearance on CBS Sports' In This Corner Podcast. 
When asked about the Hulkster, the former Universal Champion said it was not for him to judge Hogan, following racist comments made by Hulk in 2007.
"I think everybody deserves a second chance. I think you put [Hogan] in the locker room and give him the floor and let him speak his mind. That's what he deserves," Goldberg told CBS.
"Who knows what happens from there but it's not for me to say by any means. I can just give you my opinion and say that he deserves the floor and who knows where it goes from there."
Goldberg was also asked about whether he copied Stone Cold Steve Austin, the WCW star said he took cues from multiple sources about how to be a better superstar.
He said: "In the [Hall of Fame] speech, I gave credit to a number of people who landed one thing or another to the formation of Goldberg as a character ... there were a lot of people that had a lot to do with my success."
Goldberg also said Austin had been a positive influence on his career, and had nothing for respect for the Rattlesnake.
"Since we became friends years and years ago, there is no question I keep in contact with him more so than anyone else in the business and there is a reason for that."
https://wrestlr.me/51972/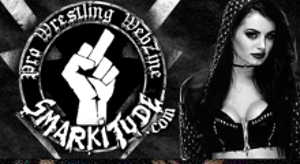 Adding comments is disabled due to age of article.