Everyone knows that Kurt Angle walked away from the WWE in 2006. Kurt Angle has now since returned to WWE in the Role of General Manager. As the most recent Hall of Fame Headliner it's crystal clear that 48 year old Olympic Gold Medalist is never going to be a full time wrestler again, but Kurt can still go. If you live under that cloud of WWE being the only wrestling promotion worth watching than you missed out on some of the best in ring years of Kurt Angle's career when we worked for TNA, now Impact wrestling. I am very confident that we will see Kurt Angle wrestle on more match. If I was a betting man I would even say that Kurt Angle will probably work part time for a couple years after he returns to the ring. If you want to go back and see how good Kurt Angle was during his TNA run I would start with these 5 matches. These are my 5 favorite TNA Matches of Kurt Angle.
5. Last Man Standing: AJ Styles vs. Kurt Angle – Hard Justice 2008
This was not considered a Last Man Standing by WWE's terms. This is more like a Texas Death Match. The rules were that you have to get a pin or submission and then answer a 10 count. I really liked this format and I wish that WWE would do it more often. It's like an Iron Man mixed with a Last Man Standing match. It was a back and forth match. The match started off with AJ Trying to wrestle Kurt, but it turned into a brawl with a few dives from both men. Kurt Angle and AJ Styles put on a great match every time they faced off, but this was my favorite of their matches. Kurt Angle was beginning to really be known as one of the best in the world at this time, and Kurt Angle (just like his career) was still known as one of the best in the world.
4. Kurt Angle Vs Samoa Joe – TNA Genesis 2006
Kurt Angle and Samoa Joe put on two really great matches in 2006; this one and one at Turning Point '06. I believe that Turning Point was probably the better match, but this was my favorite. This was Kurt Angle's TNA PPV debut. We were waiting to see what Kurt Angle was going to bring to the table for TNA, and he delivered. This also helped cement in our minds how great Samoa Joe really was (and is.) They two just connected and had instant chemistry.  If you look at TNA as a company at this time you may think that they could eventually become competition with WWE, but it's sad to say in 2017 it's easy to see that just didn't happen. Still TNA has its gems and classics. This was truly a classic.
3. Kurt Angle Vs Desmond Wolfe – TNA Turning Point 2009
Can't remember who Desmond Wolfe is? Me either. Actually it took me longer to find this match because I was instead searching for Kurt Angle vs Nigel McGuinness. I had completely forgotten that he went by Desmond Wolfe in TNA. The WWE fans may know him by his announcing in NXT, but most wrestling fans know him by his work he did in TNA. Nigel McGuinness held the ROH Pure Wrestling Championship for 350 days. I don't remember why these two faced off, but I remember that they did. After watching the match over again I would say that Desmond Wolfe actually looked better in this match. I did have a small issue with how Kurt Angle didn't sell his arm very well, but it was close to being a classic match. I liked it better than his match against Samoa Joe because it was just random and an awesome opportunity to see one of the best in ring wrestlers from WWE and TNA wrestle one of the best in ring wrestlers who never wrestled in WWE.
2. Kurt Angle Vs Jeff Jarrett – TNA Genesis 2009
This was not their only match. They have a well-documented rivalry on and off camera, but this was a great brawl. I had a hard time deciding to put this match or their match from Lockdown 2011. After watching them both again I just preferred this one. This would be a great match for WWE fans to watch because the WWE doesn't really talk about Double J too much, and when they do it is usually not in a positive way. Basically, Jeff Jarrett held the IC Championship ransom and would eventually buy the company who was Vince McMahon's only competition (but not really very much competition at all.) This was basically TNA's version of the Edge and Matt Hardy feud. Kurt Angle's wife would divorce Kurt Angle in 2008 and marry Jeff Jarrett in 2010. It's easy to see why the majority of their matches were brawls and not mat classics.
Honorable Mentions:
With Kurt Angle the list of honorable mentions could be as long as this column. I have discussed a few already, but here are a few more…
Kurt Angle Vs AJ Styles Vs Chris Harris Vs Christian Cage Vs Samoa Joe - TNA Slammiversary 2007, Kurt Angle, Jeff Jarrett, Rhino, Samoa Joe & Sting Vs AJ Styles, Abyss, Christian Cage, Scott Steiner & Tomko – TNA Lockdown 2007, Kurt Angle Vs Matt Morgan – TNA Bound for Glory 2009, Kurt Angle & AJ Styles Vs Christopher Daniels & Kazarian – TNA Slammiversary 2012, Kurt Angle Vs Yuji Nagata - NJPW Wrestle Kingdom II, Kurt Angle Vs Ethan Carter III – TNA Impact 01/07/2015, Kurt Angle Vs Austin Aries – TNA Impact 10/06/2015, Kurt Angle Vs Bobby Roode – TNA Impact 31/10/2013
1. Kurt Angle Vs Mr. Anderson – TNA Lockdown 2010
Alright, I am not saying this was Kurt Angle's best match in TNA. It's up there, but the reason I made this number one is because most WWE fans probably think that Ken Kennedy just vanished in 2009. Most people probably know that Randy Orton had something to do with his release, but that's neither here nor there. I was never a fan of Ken Anderson. He was good on the mic, but not great. He was good in the ring, but not great. But, this match proved to me and a lot of other haters that he can wrestle. This was a great cage match. Kurt decided to do a moonsault off the cage because… well he's Kurt Angle. Mr. Anderson had already beat Kurt before and Kurt was getting his revenge by proving that he is better. Spoiler Alert: He would win by choking him out with the warrior medal, spitting in his face, and stomping on his manhood on his way out of the cage. Kurt could have lost this match to elevate Mr. Anderson because Kurt was going on a hiatus after this rivalry, but Kurt won and reminded everyone how great he is.
Thanks for reading. What are some of the matches from Kurt Angle's post WWE career that you think WWE fans should watch?
https://wrestlr.me/48487/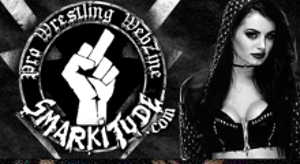 Adding comments is disabled due to age of article.