Goldberg was recently was a guest on Edge and Christian's E&C's Pod Of Awesomeness podcast where he covered a lot of topics including saying he cut all of his cardio workouts and started eating around two thousand calories a day to get back in shape to give people the look they expected from him.
Goldberg mentioned he didn't want to look like a cruiserweight so he had to sacrifice his body for his WWE return. 
"Well, hopefully at [WrestleMania] 33, I'm able to bring out some stuff that I haven't shown that I haven't been able to do because of constraints. So this ain't gonna be no — hey he knows what's coming, I know what's coming. So I don't think we're gonna catch each other by surprise because I think this is gonna be a blood fest. It's gonna be a knock down drag out war […] don't think I'm not gonna drive one of my knees straight through his solar plexus. I may have been away for a long time. And I may not have been practicing my wrestling moves throughout the years. But, you know going back what's in ya, I mean I still got a lot of that stuff in me."
Listen to the podcast here: 
https://wrestlr.me/45727/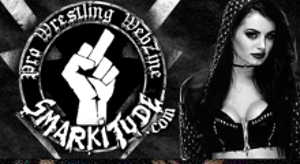 Adding comments is disabled due to age of article.