On this week's episode of Bring it to the table, WWE Legend and SMACKDOWN color commentator John Bradshaw Layfield shined light to an array of topics that have been on the minds of many WWE fans over the last couple of years. JBL's thoughts ranged from Roman Reigns being considered a "Rockstar" to the reasoning as to why part-timers continue to play an integral part in the WWE.
Here are the highlights from this weeks episode which you can catch down below:


JBL on hoping Roman Reigns continues to get mixed reactions:
"I hope so because John Cena is an absolute rockstar. He's perhaps the greatest draw in the history of our business and Roman Reigns is exactly the same. I mean, he's a rockstar. You tell people that and they say, 'no, no, no, people are standing up because they want to boo him.' They're standing up. So if you ask those people who say they're standing up to boo Roman Reigns because 'we don't like him', 'okay, would you pay to see Roman Reigns get beat?' 'Oh, absolutely! I'd love to see him get beat.' He's doing his job because people pay to see him."
JBL on the importance of part-timers:
"People complain about a 50 year old guy coming back. That didn't have to happen during The Attitude Era when we had 'Stone Cold' [Steve Austin], and The Rock, and The Undertaker, and that incredible roster, maybe one of the greatest of all time, you didn't need anybody to draw ratings. Now, we're bringing some of these guys back. We have great stars, but Goldberg still draws and until he doesn't draw and there [are] people to supplant him, he will always be welcome in WWE."

 
https://wrestlr.me/45597/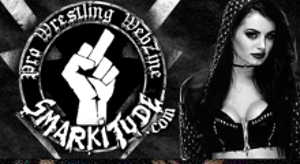 Adding comments is disabled due to age of article.