Former WWE Superstar and current ROH star Matt Sydal recently appeared on Sean "X-Pac" Waltman's 1-2-360 Podcast.
Matt Sydal compares WWE to WSX: At WSX I think I was very much trying to figure it out on my own and we were creating our own style and our own thing. I can only speak for myself, I was not trying to be anything. I was not trying to be like anyone else. I was not trying to do what anyone else was doing. I was doing my own thing. I was creating content that I had in my head and I was making it in the ring and WSX was giving me an opportunity, an uninhibited opportunity, to create and manufacture my vision for wrestling for other people. When I was working for WWE I felt like I was trying to make someone else's vision happen instead of my own. And I think that's where I became less true to myself and I think it showed in my work.
Matt Sydal talks about the opportunity of WSX for the Roster: At WSX the message was loud and clear consistently, even as a rookie signing a contract and kind of talking about things and getting into the nitty-gritty details. I felt like I was always given a lot of respect and in fact sometimes I thought they were almost tooting my own horn too loud I thought it was almost silly. WSX was an opportunity that so many guys had been waiting for because television exposure is worth its weight in gold and we were a generation without competition in professional wrestling, outside of TNA.
Matt Sydal on his time in TNA: I was there as a very, very, very young man and I got a lot of learning experience doing some great work on Explosion and handicap matches against Abyss. I had a great experience with TNA but I didn't have any real impetus or drive to go there…I didn't feel like it was as big of a leap as taking a chance on WWE and that's what I went with and I am very glad I made that choice.
https://wrestlr.me/45322/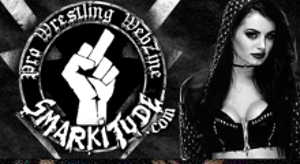 Adding comments is disabled due to age of article.