Impact Wrestling recently posted a new "My First Day" video which focused on color commentator Josh Mathews. During the interview on the video Mathews claimed that he was the "best play-by-play announcer" in the world.
"I make no bones about it, that I think I'm the best play-by-play announcer in the world, there's nobody that can touch what I do out there."
Mathews has since tweeted after receiving a large amount of backlash from the internet wrestling community:
This lead to a back-and-forth on Twitter spat between Mathews and Jeremy Borash:
Borash: "No one will ever question your credibility after the 'I believe I am the greatest play by play announcer in the world,' quote. Good for you."

Mathews: "Go fly your drone."

Borash: "I will. The difference between you and that drone? One is a super over personality on a wrestling show… and the other is an announcer."

Mathews: "Don't worry @JeremyBorash after WWE, ROH, Lucha, NJPW, NOAH & any other company fires like 10 announcers, you'll get your chance!"

Borash retweeted a fan who said, "@JeremyBorash he's not even the best play by play person in his own family @MRayneTNA" to which Borash replied, "Your words… not mine."

Mathews: "Yeah, a Ring Announcer. Anyone can do that. Have you seen the people that used to work here?!?"
The tweets have since been deleted.
https://wrestlr.me/45185/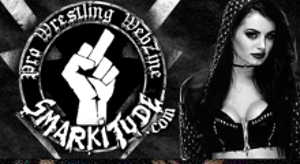 Adding comments is disabled due to age of article.