Eddie Edwards recently spoke with Real Sport 101 for a new interview, some highlights of which you can check out below:
On TNA's new ownership: "You know, I think it's a good start. It started off for the new year, and I think it's the perfect time. It's a new year. It's a new beginning. It's truly a new era for Impact Wrestling under Anthem. The ownership, the guys in charge there, they truly believe in our product, and we believe in them. So I feel like this is a true time where the wrestlers, the production team, the office, the writers, everybody is on the same page. And as long as we're on the same page, we're all gonna go the same direction. You can especially tell by the guys in the ring, when we go into that ring people are going out there having the best matches they've had because we want – we truly believe in what we're doing behind the scenes. If that wasn't the case, people wouldn't be risking their life in the ring."
On Kurt Angle's impact in TNA: "He's amazing. Obviously, an amazing athlete. One of, if not the greatest wrestler of all time. As far as a person, he's an amazing person as well. Because a cool thing about Kurt is, for all that he's done, he could just rest on his laurels and be okay and not even worry about helping anyone else or worry about the business. No matter what show it was or what arena, he would get to the building, get in his gear, and watch the whole show. Watch all the matches. And he would help everybody. If you went up to him and asked him his opinion on something, he would give pointers and try to help out everyone. Kurt didn't care just about himself, he cared about the wrestling in general. He cared about the business. He cares about the company. That's the best type of mentor there is. You follow that guy. Just watching how he goes about his business. How he takes so much pride and passion in professional wrestling, it rubs off on you. An Olympic gold medalist, everything he's done in pro wrestling. To still have that passion to do it… to work that hard outside the ring and work that hard inside the ring."
On his connection to Eddie Guerrero: "It's awesome. Eddie Guerrero is one of my idols. I loved him and loved his style and everything, so being able to have the same name, Eddie, it's pretty cool. I think that helps the fans chant it a bit, because they do associate it with Guerrero. But if anybody in that way feels that I can help live on with the Eddie legacy, I would be honored."
https://wrestlr.me/45160/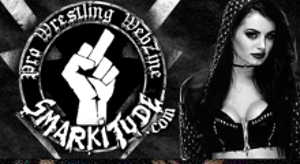 Adding comments is disabled due to age of article.