WrestlingNewsSource.com is saddened to learn of the passing of Chris Regal who was the Owner of TNAMecca.com, a website dedicated to all things TNA/Impact Wrestling. A statement was released by the website announcing his death:
"Guys I have some news I need to tell you, and it's very difficult to write this. Our friend Chris passed away from cancer yesterday. It was a huge shock to me because I only found out about his diagnosis a week ago. He had been battling this for a year and a half. I'm sure he kept things close to the vest because he didn't want us worrying about him, that's just the kind of guy he was. I'm trying to deal with this loss but I literally just found out about it a little while ago. His sister emailed me the information and Chris asked before he passed to have me inform you all. No matter what you thought of Chris, he loved being here interacting with you guys. He was a really good person and he worked hard to keep this site going for us. TNAMecca would not exist without Chris. I will say more at a later time but you all deserved to know. So let's maybe share some fond memories of Chris today to help us deal with this loss. TNAMecca will go on, that much I know. Let's try to focus on Chris today and we'll figure it all out together later with the future of the site. Thank you."
While I didn't have the pleasure of knowing Chris, I know of the dedication it takes to run a website and the amount of time, effort and passion he would have had for his brand and those that worked with him. 
I extend my deepest sympathy on behalf of WNS.
R.I.P Chris.
Ben Kerin
Director of WrestlingNewsSource.com 
https://wrestlr.me/44932/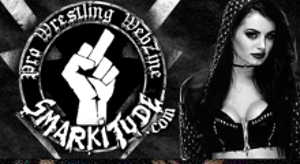 Adding comments is disabled due to age of article.