Dave Meltzer of The Wrestling Observer Radio provided an update this morning on the future of Goldberg in WWE and more specifically why WWE officials had him go over Brock Lesnar so fast at last night's Survivor Series in Toronto.
Meltzer reproted that Goldberg will remain with the company for the foreseeable future, in fact we just reported that Goldberg has signed a contract extension to wrestle at the Royal Rumble 2017. Meltzer added that there are plans for Goldberg vs. Lesnar III which is what Lesnar himself pushed for because he knows there is money in Goldberg and didn't want his return to be a one time deal. Vince McMahon reportedly signed off on the idea earlier last week. There is talk the match could take place at the Royal Rumble although many see it going down at WrestleMania 33 in Orlando.
For those that don't know, Goldberg and Lesnar are good friends and it was in fact Lesnar's idea to have Goldberg dominate him last night in order for him to go over strong. There was also a decision made internally to keep the match short because Goldberg was not in the best of shape in time for his match and had a nagging shoulder injury which the company did not want to risk aggravating further. It was felt having a short match in the fashion it went down would shock viewers and leave them talking.
There was also the idea that during Goldberg's WCW run in the 90's he got himself over with quick squash matches and this was a nod to the past.
https://wrestlr.me/44312/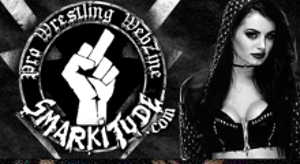 Adding comments is disabled due to age of article.